Who's the greatest boozer of all time? The Contenders Humphrey Bogart 20-1 Charles Bukowski 8-1 Richard Burton 40-1 Lord Byron 30-1 Winston Churchill 6-1 William Faulkner 10-1 W.C. Fields 3-1 F. Scott Fitzgerald...
This inebriate entrepreneur has spent the past year touring the country, promoting his movie and the fabulous Gray Kangaroo, the world's first personal liquor...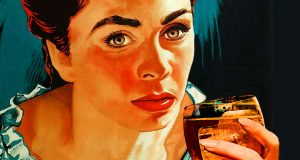 "What'd you get up to last night?" "Got wicked drunk." "Yeah? Where'd you go?" "I didn't go anywhere. I drank at home." "You had a party and didn't...
THE RUMOR Workers at the Corona brewery in Mexico urinate in the beer vats. False. This persistent rumor started in the mid-1980s and spread like...