William Wilson was, by his own account and those of others, a degenerate alcoholic. After a quasi-religious epiphany, he "cured" himself and went on to...
He's big, he's bald, he'll drink you under the table, he's the reigning champ of Clash of the Tightest Drinking Contest. What pays the bar...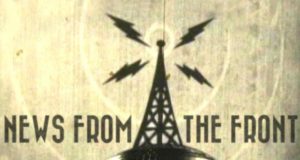 Season's Beatings I always have to laugh when I hear the stern warnings about drinking too much during the holidays. Considering all the anxiety and...
Enemy HQ Surrenders WESTERVILLE, OH — The town that once served as the national headquarters of the Anti-Saloon League has finally gone wet. After nearly 150...