I've Trained It to Go Right for the Eyes.
Probably the only instance in advertising history where the customer is menaced with a bird of prey.
Dammit, Jeeves, You Forgot the Pork Rinds.
For what springs more to mind than Hamm's when you think of two refined robber barons enjoying a refreshment in the drawing room?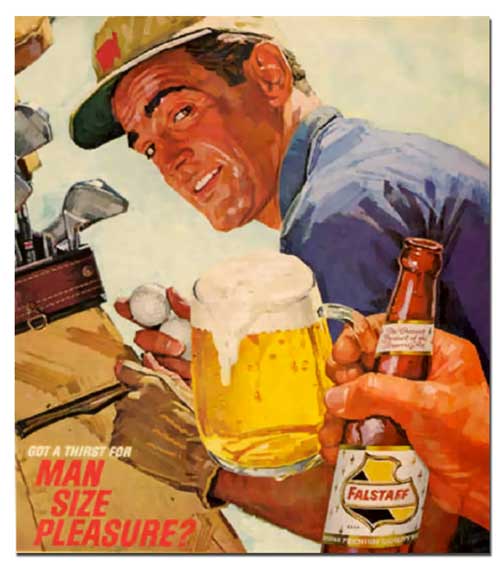 For Manly Men.
"Whoa, Mike, didn't see you come up behind me. I was just bending over and fingering my balls and—what's that? You've got some man-size pleasure for me? Uh, okay. You know I'm married, right?"
You Gotta Be Fucking Kidding Me.
And while you're at it, barkeep, can you get my wife a Night Train spritzer?
What Is Jack's Secret? Let's Check His Trash.
When you're pushing a whiskey called Crab Orchard, a little trash digging is well within bounds.