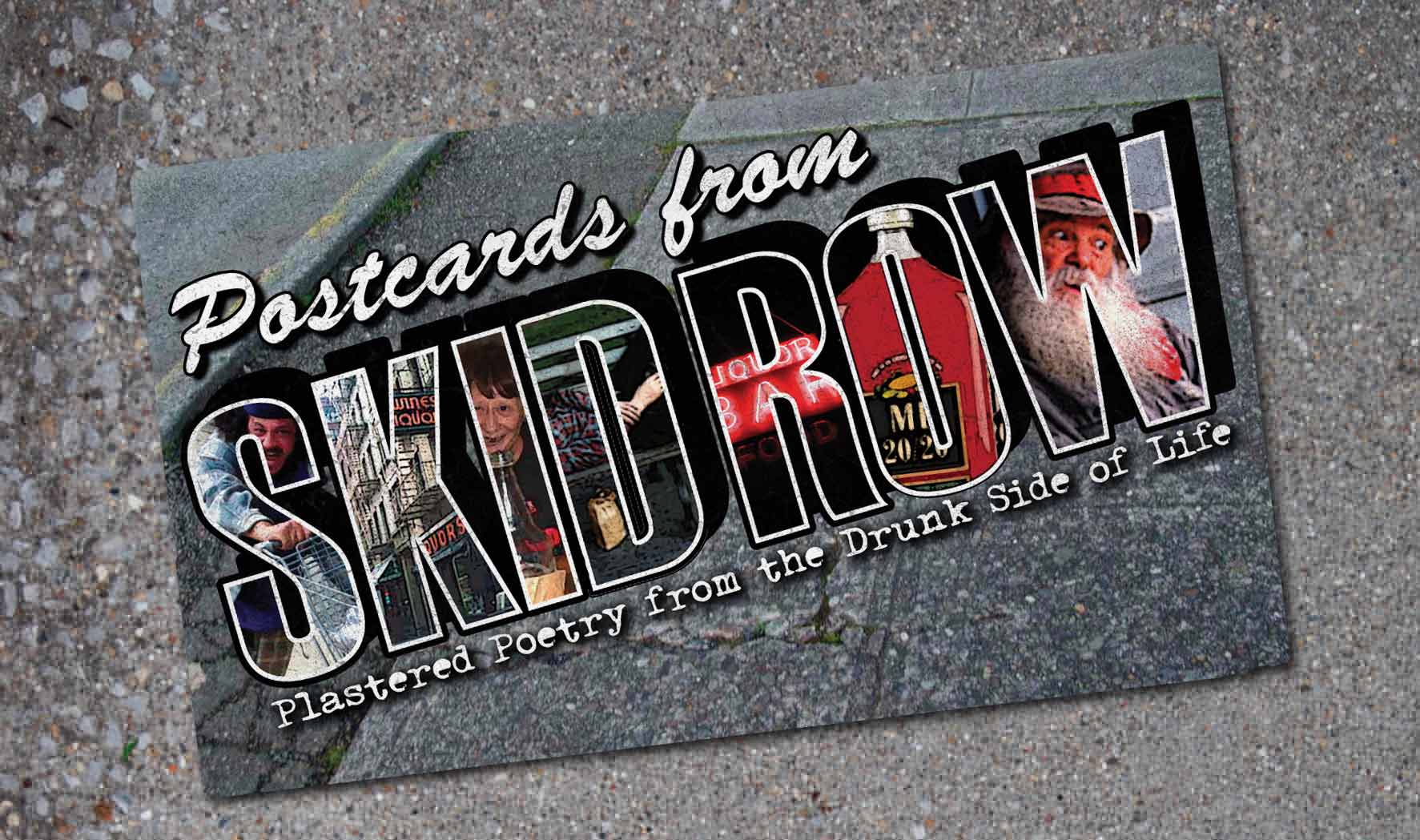 Untitled
Champagne is giggly and bourbon is quiet
vodka is stealthy, tequila a riot
wine comes from Cana and rum from the pirate
and beer is for breakfast—try it!
—David McKay Powell
Bottle Clink
The first beer out of the box was a
wounded wolf let out of a spring tension trap.
The empty stubby was still cold.
—Seward Dunwell
Ode to Hangover
hangover's the ugly friend the chivalrous man has
to entertain, to allow his best friend to talk to the sundress beauty at the booth.
it's the mean ol' nasty aunt, who, ten minutes in of
every family dinner begins to throw expletives and critique everyone's life choices. she's still invited, though—she's family, after all.
hangover's the cruel grey winter morning of heavy snowfall, when you've got to go to work through freezing winds and blizzards, snowflakes like bullets piercing through your skin.
it's the endless queue at the drugstore—you only have three six-packs of Miller, but, the two families in front of you have bought half the damn store and their children fight in the candy aisle.
it's the earlybird neighbor that wakes up at 5 in the morning and sings loudly under the shower.
yet, without all the above,
a case of cold beer would not appear as significant and needful
as it does right about now.
—George Gad Economou
A THEORY OF WHITE WINE
"Jesus said to the servants, "Fill the jars with water," so they filled them to the brim…
What Jesus did here… was the first of the signs through which he revealed his glory." —Holy Bible, John 2:1-11
"The weakest wine is better than warm water…Wine is the best reward of merit."
—Su Tung P'o, Sung Dynasty, China
My mother—God rest her sober soul—
sipped a glass of rum as a nightcap
until the day she died, at ninety-nine;
told me it was the secret to long life.
And my father poured into my mind
the idea that moderation was key,
with his nightly pints of Guinness
and whiskey on the side;
he died at a ripe old age.
And I know a bartender that swears
so long as you drink lots of water
you can drink like a fish forever.
But whoever came up with the theory
that white wine during the day—
pricey stuff or cheap chardonnay—
didn't count as drinking at all
was a goddamn genius.
—Dan O'Connell
About Your Hidden Bottle of Scotch
Have you no booze
for a thirsty traveler?
Don't mean to bother
but I saw the light
in your eyes
reflecting from
that secret bottle
like blind Peracles
waving frantically
from his tower.
Liquor is light
and light is right
because I can't see
a damned thing
sober.
—Tony Patch
JESUS SAVES
Waitin' on the resurrection
The bartender pours me
Another drink
A guy who looks
Like Jesus walks
Into the bar
The punch line
Gets lost in translation
He calls me a cab
And then mysteriously
Disappears
The end
—R.M. Engelhardt
After the first glass
After the first glass of vodka
you can accept just about anything
of life even your own mysteriousness
you think it is nice that a box
of matches is purple and brown and is called
La Petite and comes from Sweden
for they are words that you know and that is all you know words not their feelings or what they mean and you write because you know them not because you understand them because you don't you are stupid and lazy and will never be great but you do what you know because what else is there?
—Frank O'Hara
The First Quiet Drink
I like bars
just after they open for the evening.
When the air inside is still cool and clean
and everything is shiny
and the barkeep is giving himself that last look
in the mirror to see if his tie is straight
and his hair is smooth.
I like the neat bottles on the bar back
and the lovely shining glasses
and the anticipation.
I like to watch the man mix
the first one of the evening
and put it down on a crisp mat
and put the little folded napkin beside it.
I like to taste it slowly.
The first quiet drink
of the evening
in a quiet bar.
That's wonderful.
—R. Chandler
Submit your drunken poetry here: [email protected]