This list was selected from over 5,000 songs about alcohol. Ranking is based on longevity, popularity, originality and controversy. Thanks goes out to the people from the Drunk Think Tank for their many suggestions. Here goes:
86. Barroom Hero (Ken Casey)
The Dropkick Murphys (1997) "This one goes out to the Boston punks and skins, a rowdy bunch indeed." A bagpipe intro precedes a house blend of hard core and traditional Irish jams by this Oi! band.
85. Drinking About My Baby (The Damned)
The Damned (1980) Revved up garage-punk favorite. Early on critics accused The Damned of speeding up their studio tapes, because that was the only way a band could play so fast and furious. Perfect for sitting in a lonely bar.
84. Let's Get Drunk (E-40 aka Earl Stevens)
The Click (1995) Vintage West Coast G-funk hip-hop straight with no chaser from California. What the 50's vocal group The Coasters would be today: Let's get drunk—and throw up in the car.
83. Tubthumping (Chumbawamba)
Chumbawamba (1997) Brit-pop hit condemned by England's agency for alcohol misuse for celebrating the joys of drinking and pissin' the night away.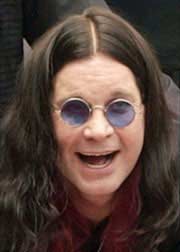 82. Suicide Solution (Osbourne, Rhoads, Daisley, Kerslake)
Ozzie Osbourne (1986) Heavy metal rocker supposedly anti-alcohol (He's back on the sauce—Ed.). The Solution in the title refers to a liquid and not an answer to a problem, and apparently includes a hidden message to get the gun and try it.
81. The Power of Positive Drinking (Michael Fonfara, Lou Reed)
Lou Reed (1980) Amusing neo-reggae shuffle and personal confession in Reed's trademark detached, monotone voice, released a year before he went on the wagon. Reed's career and life is sometimes hard to define.
80. Drunk Drivers Against Mad Mothers (Jeff Hanneman)
Slayer (1996) Core-punk oddity from this thrash metal band written in the early years when guitarist and songwriter Jeff Hanneman planned on using the song for a side project. On the angry scale of 1 to 10: an 11.
79. Why Don't We Get Drunk (Marvin Gardens)
Jimmy Buffet (1973) Why Don't We Get Drunk . . . and Screw, as the chorus goes, was released off the cleverly titled White Sport Coat and a Pink Crustacean. Credited to Marvin Gardens, an imaginary persona who makes appearances at Buffet's one man shows.
78. Jack Daniels if You Please (David Allan Coe)
David Allan Coe (1979) Through unconcerned behavior Coe writes some of the best country outlaw music in the business and this is no exception. It's time to renew our acquaintance . . . to Jack Daniels Tennessee Whiskey, that is.
77. Alcohol (Ray Davies)
The Kinks (1971) A cross between a New Orleans funeral procession and George Harrison's Bangla Desh. Davies uses his trademark approach of British social consciousness: a successful old chap tries to cope with the pressures of life by drinking everything in sight. Naturally, he ends up on skid row.
76. Stereotype (Jerry Dammers)
The Specials (1980) Fine song with a tango beat conveying the joys of a life out of control. Specials keyboard player Dammers' cynical lyrics convey a bloke with a drinking problem who lives with his mum and eventually winds up wrapped around a lamp post.
75. Drunk (Vic Chesnutt)
Vic Chesnutt (1993) A very strange piece of work. This title track is like something out of a Tennessee Williams novel set in the Ninth Circle of Hell. Georgia native Chesnutt was partially paralyzed in a car wreck while apparently drunk. I believe he still drinks.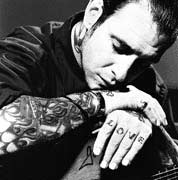 74. Ball and Chain (Mike Ness)
Social Distortion (1990) Raw and ragged "born to lose" anthem with grungy guitars, slurred vocals and a problem with the bottle. Things appear to turn around at one point in the song, but alas, they keep turning until he's back where he started.
73. I Think I'll Just Stay Here and Drink (Merle Haggard)
Merle Haggard (1970) Country outlaw writes about the life he lived. This chart topper from The Fightin' Side of Me (1970) was also released in 1980 on the aptly titled Back to the Barrooms which also included the title track, Misery and Gin, and I Don't Want to Sober Up Tonight.
72. Too Drunk to Fuck (Jello Biafra)
The Dead Kennedys (1981) A hard-core punk single cult classic that was never released on an album and is presently a collector's item. It made the UK top 40 even though it was banned on the radio.
71. Drinking and Driving (The Business)
The Business (1983) In thick Cockney accents, this Oi band delivers a tongue-in-cheek (according to vocalist Mick Fitz) working-class sing-along about going to the pub, getting drunk, driving home, then pulling over to throw up.
70. D.O.A. (Drunk on Arrival) (Heeney, Lee, Hudson)
Johnny Paycheck (1982) I suspect Paycheck's ability to write seminal drinking songs is mostly because he's been there. He has an honesty I dig the shit out of and is one of country's most underrated singers.
69. I Drink Alone (George Thorogood)
George Thorogood (1985) Ballsy vocals and clever lyrics compliment this slide blues ode to alcoholism. Believe it or not, the song was used as part of the Don't Drink and Drive campaign.
68. Brown-eyed Woman (Robert Hunter, Jerry Garcia)
The Grateful Dead (1972) Best way to listen to the Dead: lay out on the grass in the warm sun and close your eyes. Rock's strangest trip began where it ended and ended where it began. Dig?
67. Drinkin' and Drivin' (Gary Gentry)
Johnny Paycheck (1980) Sung with a rounder's sense of humor, this self-parody about a drunk's quest to drink and drive a woman right off of his mind was released the year before MADD came into existence.
66. Last Call (Dave Van Ronk)
Dave Van Ronk (1973) Acappela by the folk master. The song was an inspiration for When the Sacred Ginmill Closes, a Lawrence Block Matt Scudder mystery novel.
65. Bar Room Drinking (John Lee Hooker)
John Lee Hooker (1978) Slow Mississippi delta blues style of hypnotic one-chord grooves (including foot stomps) and improvised lyrics. Hooker is sometimes referred to as the greatest bluesman ever.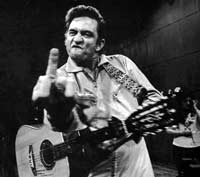 64. Sunday Morning Coming Down (Kris Kristofferson)
Johnny Cash (1970) This disturbing portrait of self-degradation reached #1 on the country charts by way of Cash's unmistakable, deep, brooding, tremolo baritone. Initially released on Kristofferson's debut LP Kristofferson which never entered the charts but clearly demonstrated his ability as a serious songwriter. Honorable mention: Lynn Anderson.
63. That Smell (Allen Collins, Ronnie Van Zant)
Lynyrd Skynyrd (1977) Five minutes and fifty seconds of one of the most kick-ass rock songs you'll ever hear. Guitar player Gary Rossington inspired the song by ramming his new car into an oak tree while drunk.
62. White Lightning (J. P. Richardson)
Waylon Jennings (1964) Early Waylon in a rockabilly style. Richardson, aka The Big Bopper, wrote the song about a North Carolina moonshine still in 1958. He was killed in the plane crash that killed Buddy Holly and Richie Valens in 1959. Jennings was playing bass for Holly and gave up his seat on the plane to Richardson who wasn't feeling well enough to drive.
61. Have a Drink on Me (Johnson/Young/Young)
AC/DC (1980) In early 1980 AC/DC lead singer Bon Scott reached his destination on the highway to hell when he choked to death on his own vomit after a night of heavy drinking. What would have meant disaster for most bands seemed to have actually boosted their success. The band replaced Scott with Brian Johnson and released Have a Drink on Me on Back in Black a few months later. The album has since been hailed as one of the best rock albums ever.
60. Money (Roger Waters)
Pink Floyd (1973) Chart hit single off the classic Dark Side of the Moon. There are no lyrical references to drinking until the very end of the song when you hear the spoken line: "I don't know, I was really drunk at the time." A cosmic or premeditated synchronization phenomenon occurs when you play the Dark Side of the Moon in place of The Wizard of Oz soundtrack. As the mayor of Munchkinland is talking to Dorothy before she heads down the yellow brick road, he appears to be saying the last line of the song. It also appears he's stumbling around as if drunk. Weird.
59. Margaritaville (Jimmy Buffet)
Jimmy Buffet (1977) Light, Mexican-flavored beach-bum anthem to enjoy life by. After all, life's a beach, right? Honorable mention: Lung Cookie.
58. Bottle of Wine (Tom Paxton)
Fireballs (1967) A top ten hit in 1967, this "'blood thinner" of a song about a wino includes a slurred chorus. Tom Paxton released it two years earlier but, like a wino, it took a while to get going. It's his most covered song. Honorable mention: Kingston Trio.
57. Roadhouse Blues (The Doors)
The Doors (1970) You're on the front porch of a dusty, sun-baked California roadhouse listening to some rockin' blues with a cold bottle of beer. Singer Jim Morrison was a drinking institution unto himself and The Doors are arguably one of the best American rock bands of all time. Honorable mention: Miranda Louise.
56. Drinking Song (Loudon Wainwright III)
Loudon Wainwright III (1972) This Dylanesque number is not to be confused with Mario Lanza's operatic masterpiece. It is, however, a fairly accurate account of what drunk men do, including: staggering, falling, swearing, and urinating outdoors. Oh, and crawling around on all fours like a dog.
55. Wang Dang Doodle (Willie Dixon)
Howlin' Wolf, aka Chester Burnett (1962) Blues shouter Howlin' Wolf invites Automatic Slim, Razor Totin' Jim, Butcher Knife Totin' Annie, Fast Talkin' Fannie and a host of other colorful characters to a function whereby they aim to bust out all the windows and kick down all the doors of the Union Hall. Honorable mention: Savoy Brown.
54. If Drinking Don't Kill Me (R. Beresford/H. Sanders)
George Jones (1980) One of Jones' signature songs. He has been considered one of country's best singers and at different times during his career was thought to be finished as a result of the barroom. Exactly how this man managed to bounce back time and time again is not known.
53. Barstool Mountain (Carson, Tankersley)
Johnny Paycheck (1978) The world-weary balladeer's delivery is as good as it gets and features a great cryin' pedal steel to boot. Paycheck, country's resident bad-ass, recorded with George Jones in the 60's. Honorable mention: Moe Bandy.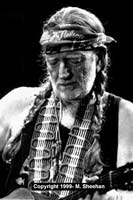 52. I Gotta Get Drunk (Willie Nelson)
Willie Nelson (1970) Quick-witted lyrics with snappy vocals over an acoustic guitar. Nelson joined the growing ranks of the country outlaw genre and this became one of his fans' cult favorites.
51. Spill the Wine (Allen, Brown, Dickerson, Jordon, Miller)
War, with Eric Burdon (1970) Kooky half-Latin, half-R&B song written by members of the band War featuring one of rock's finest singers. A furious Spanish-speaking woman is mixed in the background. Honorable mention: Lighter Shade of Brown.
50. Sloppy Drunk (Walter Brown, Jay McShann)
Jay McShann Orchestra with Walter Brown (1947) R&B number about a woman getting so drunk paramedics had to be summoned to strap her down. McShann's career lasted nearly an incredible 70 years.
49. Don't Come Home A Drinkin' (With Lovin' on Your Mind), (Loretta Lynn, Peggy Sue Wells)
Loretta Lynn (1967) Classic country cut with tell-it-like-it-is lyrics from a woman's point of view. Loretta Lynn is almost as big as country music itself and her awards are too numerous to mention.
48. Whiskey River (Johnny Bush, Paul Stroud)
Willie Nelson (1974) Willie opens many shows with this country-blues tune. It's so synonymous with his name that Heaven Hill Distilleries in Bardstown, Kentucky created a Kentucky straight bourbon whiskey called Old Whiskey River which is sold with an autographed guitar pick. Honorable mention: Johnny Bush.
47. Quiet Whiskey (Wynonie Harris, Henry Grover)
Wynonie Harris (early 1950's) L.A. Blues shouter Harris' solo effort with vocal phrasing is as tight as the drunks in the song. A psychotic saxophone adds to the madness. His band helped bridge small band R&B with rock and roll. Honorable mention: Omar and the Howlers.
46. Sour Grain (Steve Marriott, Peter Frampton)
Humble Pie (1971) The "Humble Pie sound" or "Fat Sound", as singer Steve Marriott called their style, ruled the early 70's. In Sour Grain, Frampton's searing guitars, the heavy drums and bass created a solid foundation, but it was Marriott's unique raw blues shouting that became the signature for the band. No covers are known.
45. Swinging Doors/The Bottle Let Me Down (Merle Haggard)
Merle Haggard (1966) Title tracks from the LP. One of the best country singer/songwriters since Hank Williams, Haggard pioneered the Bakersfield country sound. Honorable mention: Faron Young.
44. Bars, Booze and Blondes (various writers)
Johnny Paycheck (1979) Actually a full LP by the country artist, but the concept is right on the money, with songs like The Pint of No Return, I Drop More Than I Drink, and Problem Solvin' Doctor, featuring a barroom shrink in the office between nine at night and two in the morning, offering a nice assortment of jug prescriptions.
43. Bad Bad Whiskey (Thomas Davis)
Amos Milburn (1950) Boogie piano player Amos Milburn released a slew of drinking songs in the early 50's and it became his trademark. In 1950 the slow blues Bad Bad Whiskey, a song about a drunk losing his happy home, rocketed to the top of the charts. Ironically, Milburn would lose his health to drinking. Honorable mention: Peppermint Harris.
42. Bar Room Blues (Roy Brown)
Roy Brown (1950) Elvis impersonator Roy Brown does a superb job with this — wait a minute. This was before Elvis was around. If you want to hear where Elvis got his melismatical, gospel singing style, look no further than Roy Brown.
41. The Ballad of Ira Hayes (Peter LaFarge)
Johnny Cash (1964) A moving folk-ballad by the Man in Black.
A Native American World War II hero turns to alcohol to combat the memories of fellow soldiers killed in action and eventually drinks himself to death. Honorable mention: Bob Dylan.
40. Alabama Song (Kurt Weill, Bertolt Brecht)
Kurt Weill and Bertolt Brecht (1930) A German stage musical. From Weill and Brecht's The Rise and Fall of the City of Mahagonny, the "jazz opera." Honorable mention: The Doors.
39. Rhythm and Booze (Buck Owens)
Corky Jones (Buck Owens) (1956) Defines the common ground between early country and primal rock and roll: rockabilly. One of the founders of the Bakersfield country sound. Honorable mention: Treat Her Right.
38. Fat Back and Corn Liquor (Rudolph Toombs)
Louis Jordon (1954) Classic jump blues from one of the founding fathers. Rudolph Toombs wrote some of the best drinking songs around, and Louis Jordon sang some of the best drinking songs around.
37. Drinking Again (Johnny Mercer, Doris Tauber)
Jeff Beck with Rod Stewart (1971) One of rock's most versatile guitar players backs up the soulful vocals of Rod Stewart on this R&B track. Honorable mention: Frank Sinatra.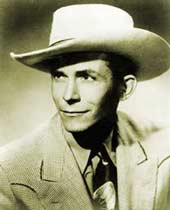 36. Tear in My Beer (Hank Williams)
Hank Williams Sr. and Hank Williams Jr. (1949/1989) Studio wizardry creates a unique country classic. In 1989 a 1951 demo vinyl acetate of Tear in My Beer by Hank Williams was discovered and overdubbed with the vocals of his son, Hank Williams, Jr. It became a huge hit, earning Grammy and CMA awards.
35. Drunkard's Child (Jimmie C. Rodgers)
Jimmie Rodgers (1929) A simple country-blues arrangement by the founding father of country. More records were sold by Rodgers during the depression than any other artist. Honorable mention: Hank Snow.
34. Who Threw the Whiskey (Brooks, Delange, Millinder)
Lucky Millinder Orchestra with Wynonie Harris (1944) The bluesier side of big band music was jump blues. It became a #1 hit single. Honorable mention: Buster Poindexter.
33. Corn Liquor Blues (Lewis Black)
Lewis Black (1927) Obscure country-blues number. His sitar-vocal style may well have influenced Mick Jagger. Honorable mention: Papa Charlie Jackson.
32. Drinking Shine (Rev. W. M. Mosley)
Rev. W. M. Mosley and His Congregation (1927) Haunting acappela by a singing preacher and female choir. The reverend recorded this tune as a warning about the dangers of moonshine. Honorable mention: Elder Charles Beck.
31. Drunk (Jimmy Liggins)
Jimmy Liggins (1953) Uptempo, one-chord jump blues number from 1953. This would be Liggins' last smash hit. He recorded a follow up, I Ain't Drunk, in 1954, ending his career. Honorable mention: Canned Heat.

30. The Piano Has Been Drinking (Not Me) (Tom Waits)
Tom Waits (1976) A voice and piano recording with no remixing or overdubs. Clever lyrics about a drunk piano player laying the blame on his instrument and nearly everything else in the bar.
29. One Mint Julep (Rudolph Toombs)
Audrey Lavine (2000) The cabaret performer's provocative rendition does the song the justice it deserves. This popular tune has been covered by R&B, jazz, Latin and country artists. Honorable mention: Skavoovie.
28. Rocky Top (Boudleaux and Felicia Bryant)
Lynn Anderson (1969) Anderson belts out this bluegrass standard with ferocious energy. It has been officially adopted as one of the five state songs of Tennessee, and is used as a fight song by the University of Tennessee. Honorable mention: Tammy Wynette.
27. Gin House Blues (Fletcher Henderson, Henry Troy)
Bessie Smith (1926) An early recording by the blues legend. Her love of gin was well known and this was one of a few songs confessing the fact. Honorable mention: The Animals, featuring Eric Burdon.
26. Whiskey in the Jar (traditional)
The Dubliners (1967) Traditional Irish folk song about a bandit who robs an army officer of his girlfriend only to be sent to jail after she betrays him. One of Ireland's most influential folk bands. Honorable mention: Metallica.
25. Hittin' the Bottle (Ted Koehler, Harold Arlen)
Frankie Trumbauer and His Orchestra (1929) Pre-swing jazz and a hell of a bass-drum beat. Honorable mention: Jimmie Lunceford and his Orchestra.
24. Red, Red Wine (Neil Diamond)
UB40 (1985) #1 with a bullet in the UK, US, Holland and Belgium. Long version included a nursery rhyme toast. Evolved from an early 1900's Salvation Army tune. Honorable mention: Neil Diamond.
23. Drinking Wine Spo-Dee-O-Dee (McGee, Williams)
Sticks McGee (1948) Massive R&B hit whose inspiration came from a ribald military chant McGee was exposed to while in boot-camp. Honorable mention: Jerry Lee Lewis.
22. Gimme a Pigfoot and a Bottle of Beer (Wesley Wilson)
Bessie Smith (1933) Jazz blues standard for female singers, it was also released by Billie Holiday, Nina Simone and Diana Ross. Ross recorded it for the soundtrack of Lady Sings the Blues in the early 70's. Her bittersweet portrayal of Billie Holiday earned her an Oscar nomination. Honorable mention: Billie Holiday and Diana Ross.
21. Canned Heat Blues (Tommy Johnson)
Tommy "Snake" Johnson (late 1920's) Raw country blues with great lyrics about drinking canned heat. The California band Canned Heat took their name from this song. Honorable mention: Sloppy Henry.
20. Bubbles in My Beer (Tommy Duncan, Cindy Walker)
Hank Thompson and His Brazos Valley Boys (1957) Great western swing cover. The ultimate self-pity song, Bubbles in My Beer was written for Bob Wills and The Texas Playboys in 1948, setting the tone for a whole genre of songs about drowning sorrows in the barroom. Honorable mention: Bob Wills and The Texas Playboys. Yee-haw!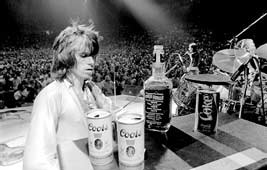 19. Honky Tonk Women (Mick Jagger, Keith Richards)
The Rolling Stones (1969) Honky-Tonk rock with the metronome provided by a drunken cowbell and fat drums. Aside from being one of the best drinking songs of all time, is also one of the finest rock and roll songs of all time. Honorable mention: Joe Cocker.
18. I Put a Spell on You (Jay Hawkins)
Jay Hawkins (1956) Though there are no references to drinking in the lyrics of this classic creep-rock single, Hawkins admitted in a Dr. Demento interview that he was on such a bender at the time that he can't remember making the record. Honorable mention: Bryan Ferry.
17. Days of Wine and Roses (Henry Mancini, Johnny Mercer)
Sarah Vaughan/ Arr.:Quincy Jones (1963) The rich contralto voice of The Divine One delivers, effortlessly. The second entry by lyricist Johnny Mercer, this jazz standard has been covered by over 200 artists and won an Oscar for Best Title Song in 1962. Honorable mention: The Contours.
16. One Bourbon, One Scotch, One Beer (John Lee Hooker)
John Lee Hooker (1966) Great blues, Hooker style. Hooker based this song on a Rudolph Toombs slow-blues standard called One Scotch, One Bourbon, One Beer. Hooker apparently liked to drink his whiskeys in a different order, and a lot of people must have agreed with him, as it became a huge hit. Honorable mention: George Thorogood
15. Cocktails For Two (Sam Coslow, C. Arthur Johnston)
Duke Ellington and His Orchestra with Carl Brisson (1934) This jazz standard contains lyrics celebrating the end of prohibition. Written for the movie Murder at Vanities. Honorable mention: Spike Jones and His City Slickers.
14. Tequila (Chuck Rios)
The Champs (1958) They wrote it. California surf music covered by more than 100 artists. Not much in the way of lyrics, but a great party song and a great excuse to get out the salt shaker and lemon.
13. Beer Barrel Polka (Roll Out the Barrel) (Lew Brown)
Frank Yankovic (1950) One of the happiest songs on the list and one of the most popular polkas of all times. Honorable mention: The Andrews Sisters.
12. There is a Tavern in the Town/ Show Me the Way to Go Home (traditional/ King, Swain)
Mitch Miller and The Gang (1958) Lively two-song medley. Easy to sing to, just follow the bouncing ball. Honorable mention: The drunken sing-along of Show Me the Way to Go Home in the movie Jaws.
11. A Corn Liquor Still in Georgia (Frank Walker)
Gid Tanner and The Skillet Lickers (1927-30) It took seven two-sided 78 records to hold this famous musical skit featuring songs, instrumental interludes and dialogue. Could arguably be said to have laid the groundwork for country music.
10. Little Brown Jug (Joseph Eastern Winner)
Connie Haines with the Tommy Dorsey Orchestra (1940-42) Swingin' and singin'. This was originally a plantation song and became a popular nursery rhyme as well. Honorable mention: The Bel-Airs.
9. Yo-Ho-Ho and a Bottle of Rum (Robert Louis Stevenson) (Walter, Allison)
Pirates in the film Treasure Island (1934) Famous quatrain sung at The Admiral Benbow Inn. Whether this was a traditional sea shanty or a fictional creation by Robert Louis Stevenson in his classic novel Treasure Island is uncertain. Young Ewing Allison added more lyrics in 1891, and a Broadway musical version of Treasure Island opened in 1901 with an extended version of the song credited to Allison and Walter.
8. Drunken Sailor (traditional)
Michael Dunn as Dr. Miguelito Loveless (1968) Performed by Dunn on a Wild, Wild West episode entitled In The Night of Miguelito's Revenge. One of the oldest known Anglo-Saxon sea-shanty. Honorable mention: The Windjammers.
7. In Heaven There is No Beer (traditional)
University of Iowa Marching Band (1980s-present) Football and basketball victory song carrying on a twenty-year tradition. The lyrics were temporarily banned in 2001 by parents who feared the lyrics would encourage students to drink while they still had the chance. An old Slavic and German beerhall drinking song. Honorable mention: Frank Yankovic.
6. Auld Lang Syne, (traditional)
John Holt (1986) Irie reggae inna rub-a-dub style. Synonymous with New Year's Eve, champagne and perhaps, in this case, ganja. Honorable mentions: Guy Lombardo and Jimi Hendrix.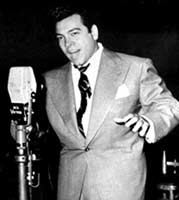 5. Danny Boy, (traditional)
Mario Lanza (1952) An operatic arrangement of the popular St. Patrick's Day anthem. Lanza is considered by some as "the voice of the century" and no argument here. A sad song, even though written in a major scale. Honorable mention: Elvis Presley.
4. How Dry I Am (traditional)
Earth/Arr.:Dylan Carlson (1995) Droning riffs carry out a disturbing guitar solo. Originally a hymn. In the early 1950's, Westinghouse sold clothes dryers that played the tune when the dry cycle was complete. Honorable mention: Scene from the Looney Tunes cartoon, The Booze Hangs High (1930).
3. Drink, Drink, Drink (Drinking Song), (Sigmund Romberg, Dorothy Donnelly)
Mario Lanza (1954) An extraordinary piece of music from the great tenor about drinking and romance from the film The Student Prince. That's two from Mario in the top five!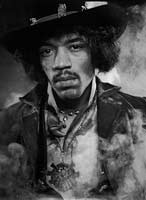 2. Star Spangled Banner (John Stafford Smith, Francis Scott Key)
Gypsy Sons (or Sun) and Rainbows Band/Arr.: Jimi Hendrix (1969) Disturbing guitar solo laced with an overdose of feedback, perhaps reflecting the turbulence of the times, performed at the first Woodstock. Yes, even the national anthem of the United States has a link to alcohol. The melody, added later, comes from an old English drinking song. Honorable mentions: Jose Feliciano and Whitney Houston.
And finally:
1. 99 Bottles of Beer on the Wall (traditional)
Atticus/Arr.:Donnie Shockley (2001) This relatively unknown band from Knoxville, Tennessee recorded this immensely popular, seemingly innocent and lame-brained campfire chant live at a pub in Scotland and turned out a raucous, thirteen minute party-jam.
But does the song have a darker side? Someone who claims to be an MIT student/hacker contends it's an encryption procedure devised by The Order of Skull and Bones, the infamous secret drinking society headquartered at Yale University. Called the "Beer Bottle Cipher," it was created in the 1800's to protect the society's most valuable information. I won't present the formula of this procedure because, quite frankly, I think it's a hoax.
In my opinion, it it's simplicity and directness reflects the basic nature of existence. Eventually, we all will have passed around 99 bottles of beer and there will be no more bottles on the wall. It is then that life will fade away into nothingness, or at best an obscure memory buried in the depths of a drunken fog. Honorable mention: Andy Kaufman, the peculiar and sometimes annoying stand-up comedian performed it once during the early days of his career.
Bottoms up!
—Rich Stewart
Check out Rich's website at www.craphousepress.com